Textsoda Eliminates the Need to Pay Costly Text Message Rate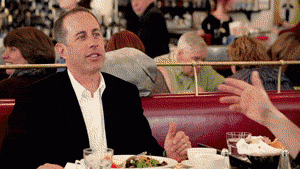 Text messages are here to stay, and these are made to fulfill the need for convenient and effective communication and many other functions. As the years went by, sending texts has become an intrinsic part of life, and this is not just for personal use but also for business use. The latter paved the way for a unique yet effective type of marketing known as SMS marketing.
just stop and at least start sending sending pic message
The need for powering thousands and millions of messages has become a great necessity, especially in the business marketing world. The power of SMS marketing and even MMS can never be underrated; that is why a lot of business owners are now leveraging on MMS marketing to take their business to the next level and succeed. No wonder, plenty of companies are making SMS marketing a part of their marketing plans and strategies.
These individuals are willing to pay large amounts for every text message or other communication services to achieve their goals. Companies are offering such services with a promise of giving you the services or marketing efforts that you need. Some of the well-known companies offering such kind of services are Twilio and Plivo. Twilio is a known cloud communications platform as a service company headquartered in San Francisco California. This allows users to programmatically receive and make phone calls and receive or send text messages for a price. Twilio also carry out various communication functions utilizing its online service APIs. The rate of charges per text varies depending on the location but in the US, Twilio charges $0.0075 outbound and $0.0075 inbound SMS.
Moreover, Plivo is a messaging platform specially designed for businesses of all sizes. This platform is capable of boosting communications between customers and enterprises providing SMS and voice functionalities. Though these companies offer reliable communication services, many cannot afford their rates. With Textsoda, you don't have to pay Twilio or Plivo. Textsoda is considered the most advanced tool in effective and quick text message marketing. You can now drive traffic into your business through text messages to your clients.
SMS and even MMS marketing can work wonders to your businesses, so now is the best time to trust what Textsoda can do to help you improve your marketing and help your business succeed. SMS marketing is made easy, and you are sure that people will respond quickly to this compared to other types of communication. Gone are the days that you need to pay for costly services because Textsoda now offers unique and easy to use platform where you can conveniently create MMS and SMS campaigns at reasonable costs. These campaigns will be linked to Textsoda mobile app. In such way, you no longer have to pay for costly rates per text message to send your campaigns. You need to have an Android phone and your Textsoda account with unlimited phone plans. With Textsoda, there are no hidden charges and unnecessary fees. Get started now and send your unlimited messages with Textsoda.
other articles