Why Reliable SMS Marketing is Important and Tips on Leveraging the Power of this Type of Marketing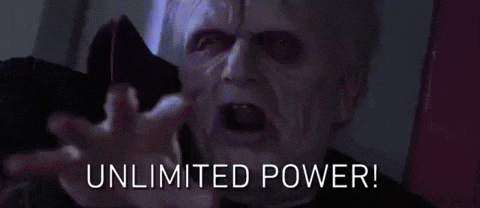 ok find here simply text
There are different types of marketing these days, but SMS marketing is one of the highly preferred one. Unlike the other types, SMS marketing can go far beyond in terms of communication and reaching out to clients or customers. If you have a reliable SMS marketing strategy in place, then you have gained a competitive edge that you can use to beat your competitors. SMS marketing is ultimately important because it supports and integrates smoothly with other channels. It is highly imperative that all the channels work well altogether within the marketing mix, and SMS is not an exception to this. Aside from being great on its own, reliable SMS can also function to support and improve mediums among customers and consumers.
Unveiling Tips on Leveraging the Power of Reliable SMS Marketing
If you are already on board with SMS marketing, the following tips can help you maximize your SMS marketing success:
Take Time to Know Your Customers
You should take the time to know your customers. Analyze their location-based demographics and purchase history so that you can send the right message to the right consumers or customers. You can also consider segmenting your customers for targeted offers and promotions. Send bulk messages for general promotions and sales that anybody can take advantage of anywhere.
maybe some mms short codes
Write and Deliver Clear Messages
You must get into the point and have at least 160 characters to clearly express yourself. Ensure that your message is concise and clear. As much as possible, avoid all caps, emoticons, and abbreviations. Also, avoid using open-ended messages such as the ones that invite clients to sale but does not state the day when the sale ends.
Use Call to Action in your SMS Marketing Text
Call to actions tends to upturn customer engagement with your SMS marketing texts. This is precisely what you needed from them to be fully engaged and to value the texts you've to send and read them as well as interact and act with them. Some winning call to actions that you can add to your SMS marketing includes "show this texts," "text to win," "click here," "buy now" and more.
Make Your Timing Right
SMS is all about immediacy. This takes individuals an average of 3 minutes to open text messages. Responses of clients to promotions, events, and sales promoted on SMS are highly effective particularly at last-minute impulses. Also, take SMS timing a step further using finding the perfect time to send messages for specific individuals based on their previous interactions with your texts. This effective ultra-targeting goes beyond demographics and regions and then customize your business marketing to optimize results fully. When considering SMS marketing, you can seek help from Textsoda. This is easy to use and powerful platform that will take your SMS marketing to new heights. Now is the best time to invest in excellent SMS marketing strategies and Textsoda can be your best partner in achieving the best results. Create the best and most reliable SMS campaigns with Textsoda.
other articles